Woodlands 5 Paddle Horizontal Rack
Woodlands 5 Paddle Horizontal Rack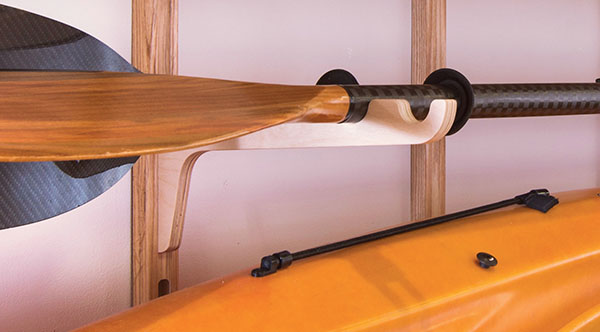 Make the most of your Talic Woodlands System with the Woodlands 5 Paddle Horizontal Rack. This simple and reliable rack holds up to 5 horizontal paddles. The deep troughs ensure that your paddles will stay where you put them. It requires very little space. A perfect spot is above the kayaks! Looks great at home or at the cabin.
These are made of a high grade 5/8″ thick birch plywood. Because they are made of an 11- layer plywood means it's amazingly strong.
Easy mounting.
Modular design allows you to change it easily.
Holds up to 5 paddles horizontally.
Made in the USA
You will also need these...